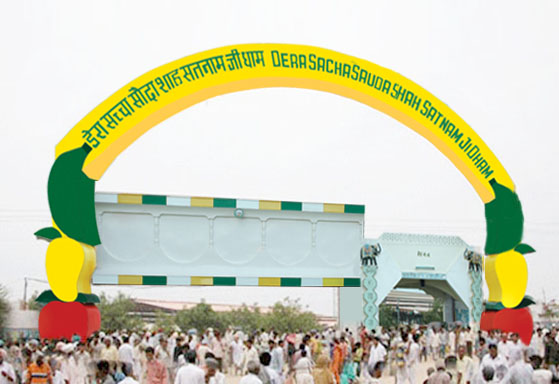 Dera Sacha Sauda is a spiritual organization pioneer in initiating humanitarian services across the globe. It works on practical principles of humanity by following it, 65 million followers are extending selfless services to every needy.
Though the ashrams of Dera Sacha Sauda are situated at varied locations, the main center is located in Sirsa, Haryana, which was situated by the first Spiritual Master Rev. Saint Shah Mastana Ji Maharaj on April 29, 1948. With the sacred grace of Shah Mastana Ji and second Spiritual Master, Rev. Saint Shah Satnam Ji Maharaj, countless people attained the secret of life by getting blessed with the Method of Meditation. Under the shadow of Present Spiritual Master, Saint Dr. Gurmeet Ram Rahim Singh Ji Insan, this spiritual tree has scattered to the whole universe and blessing all with divinity!
To prevent Corona we are listing Things you should and shouldn't do.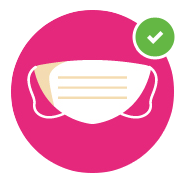 Wear a Mask
Always wear a mask to save yourself and others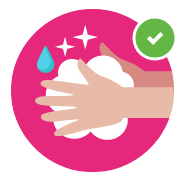 Wash Your Hands
Wash your hands at regular interval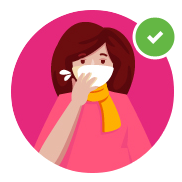 Cover Your Cough
Cover your cough or sneeze with your shoulder.
Work from home if possible
If possible try to work from home and stay isolated if you have symptoms or you have been in touch with Covid+ve person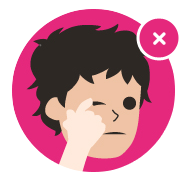 Don't Touch Face and Eyes
Your hands might have been in touch with contaminated objects so avoid touching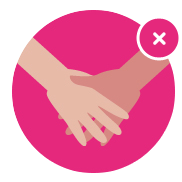 Avoid Contact with People
Maintain Social Distancing and avoid contact with anyone in any format.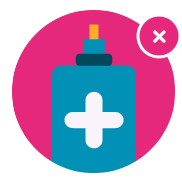 Contaminated Objects
Don't touch anything it may have been contaminated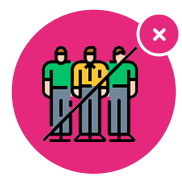 Avoid Gathering
Avoid gathering so that the chain can be broken.
How Coronavirus is
Spreading
COVID-19 is spread through respiratory droplets when an infected person coughs, sneezes or speaks. People can also be infected by touching a contaminated surface and then their eyes, mouth or nose.


Air by cough or sneeze


Personal contact


Contaminated objects